Learning English in an idyllic location
You learn language in the real world, not a grammar book. The place where you choose to learn English can make or break you.
Big city? Small town? In the mountains? 
There's no one-size-fits-all solution.  The best place to learn English depends on you. 
However, one thing's for sure: the best place to learn English gives you lots of chances to use the language. You must immerse yourself in the culture.
That's why you may want to avoid the costs, stress, and isolation of big cities like Boston and New York.. Learning English in Boston or LA may leave you feeling alone, anxious, and overwhelmed by culture shock. That will hurt, not help you.
By learning English in a city like Northampton, Massachusetts, you won't get lost in the crowd. 
You can meet new people and experience local culture by learning English in an idyllic location like Northampton, Massachusetts. You get a balance of three things: the cultural resources of a city, the friendliness of a town, and the beauty of nature.
Located in Western Massachusetts and near Boston, Northampton's nickname is Paradise City. 
What's more, the Connecticut River Valley is also called the Happy Valley. 
What makes the area such a happy paradise?
The area bursts with arts and culture. Musicians from all over the USA play in venues such as the Parlor Room, the Iron Horse Music Hall, and the Calvin Theater.  Special monthly events like Arts Night Out bring together people for art, food, shopping, social events, and live performances. Downtown Northampton has a thriving nightlife with dancing, bowling, music, cafes, galleries, and shopping.
The Five College area offers a variety of academic resources. Smith College boasts one of the top art museums in the USA. Even the Smith College Art Museum public restrooms are world-famous art installations.  
The best way to learn English is to engage with your personal interests and career goals. Science students can study the stars at the Basset Planetarium at Amherst College. Business majors can volunteer at Ten Thousand Villages fair trade shop. Families can step in dinosaur footprints at the Beneski Museum of Natural History,  
After working up an appetite, you can enjoy locally made cuisine from around the USA and the world in restaurants and cafes in Northampton. Top dining options include locally sourced food at Paul and Elizabeth's, vegetarian options at Haymarket Cafe,  and classic pub food and local beer at the Northampton Brewery. Besides typical New England food, you can choose among Moroccan, Chinese, Indian, Italian, Greek, and many other national cuisines. 
When you learn English grammar, you need opportunities to practice speaking with peers and native speakers. You can learn English from local culture, art, and history by connecting the vocabulary to your passions.
Spending time outdoors is key to mental and physical health. When you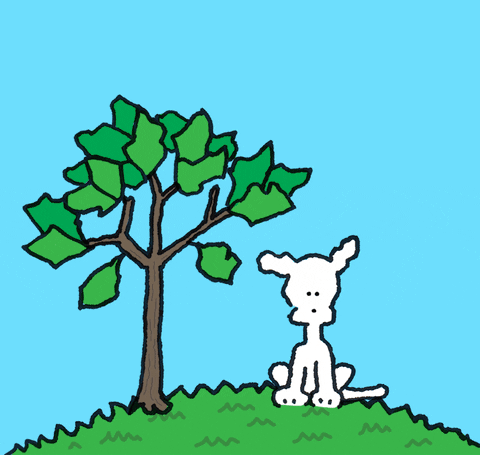 practice self-care, you learn English faster by keeping mentally healthy. Learning English in Massachusetts you experience the four seasons.  You see the green hills of Summer, the orange leaves of Fall, the shiny ice of Winter, and the colorful flowers of Spring. 
The gorgeous bike path takes you around the towns of the valley, through the woods, and over the river on foot and by bicycle. 
With its people, scenery, and resources, a small city like Northampton is one of the best places to learn English.
What makes Northampton a unique place to learn English
You don't have to choose between learning English either in New York City or a small town.
Northampton gives you the best of both worlds: big city opportunities and rural community.
Local residents want to meet you, and regional universities want to help you.
Northampton is one of the most liberal cities in the USA, welcoming people of all nationalities, races, beliefs, and religions. 
With its rainbow-colored crosswalks, Northampton is an LGBTQ+-friendly community. Every year the city holds a Northampton Pride Celebration with a parade where you can chat with participants.
The Western Massachusetts area is well-known for its progressive politics and support for social justice and equality. You'll see signs supporting Black Lives Matter, the environmental movement, and pro-immigrant politicians.
Northampton has a long history of supporting racial justice and opposing discrimination. During slavery in the 19th Century, local activists helped African-Americans escape to freedom on the Underground Railroad, which you can learn about at the David Ruggles Center for History and Education. 
A statue of American women's rights activist Sojourner Truth stands in Florence reminding us of the area's centuries-old commitment to racial, gender, and religious equality and justice. 
Speaking of immigration, Northampton is a Sanctuary City. That means the city is a safe place for immigrants. Simply put, the local government and the police support immigrants, refugees, and visitors from around the world. International students are in good hands in a Sanctuary City.
Students from around the globe study at the local and regional universities, which include UMASS Amherst, Mount Holyoke, Amherst College, Hampshire College, Springfield College, and Western New England University–all of them highly ranked and well-regarded. This means plenty of social occasions, sports events, and educational facilities.
Not many cities were once the home of a US President.  Before becoming the 30th President of the United States of America, Vermont-native Calvin Coolidge was the Governor of Massachusetts and the Mayor of Northampton.
You have the unique chance to visit the famous Calvin Coolidge Presidential Library and Museum at Forbes Library in Northampton. After leaving the White House in 1929, Coolidge moved back to Northampton, where he lived the rest of his life. 
Plus, while learning English in Northampton, you can get a free library card at Forbes Library. A Forbes Library card lets you borrow books online from libraries all over Massachusetts. the system works like Amazon, except you pick up your books at the library, and it's totally free.
Northampton attractions range from the thought-provoking to the lighthearted.
On the lighter side, Northampton has one of the most famous ice cream shops in the USA. Decades ago Herrel's invented an extra rich ice cream and mixed it with pieces of candy. Today's super premium pints of ice cream are based on Herrel's original recipe. 
Besides cold creamy desserts, the Northampton area also produces organic vegetables and fruit. The Connecticut River Valley has many farms that grow fresh produce like apples, kale, and potatoes. 
Local farms raise turkeys for meat, chickens for eggs, and cows for milk. Whether you're a meat lover or a vegetarian, you can buy fresh local food directly from farmers at Farmers Markets in Northampton and Amherst.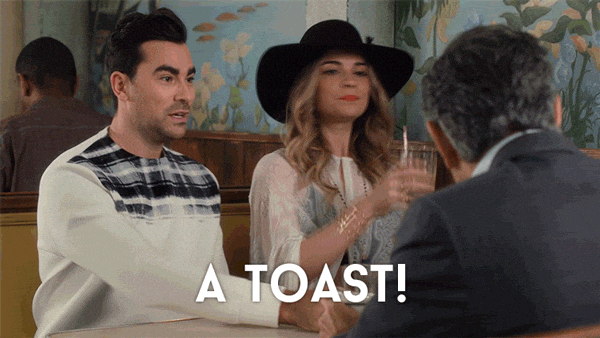 If you enjoy alcohol, the area is home to many breweries that make local styles of beer such as the New England IPA. Instead of beer or wine, many residents choose Dean's Beans coffee, a local fair trade company. Or you can sip a nice cup of tea at downtown Dobra Tea.
How well connected is Northampton
While there's plenty to do while learning English in Northampton, you can also travel to Boston, New York City, and a variety of attractions around New England.
Boston is less than two hours by car and New York City only three hours. The train and the bus also take you directly to Beantown (a nickname for Boston) or the Big Apple (a nickname for New York City).
Interested in day trips? The New England area features nearby attractions for learning English and experiencing American culture. Take the sport of basketball, for example. 
Nearby Springfield boasts the Basketball Hall of Fame where you can view NBA jerseys, interact with history, and even shoot baskets on a court. 
Springfield offers more museums too. In fact, from history to science, Springfield Museums features five museums in one place. Exhibits range from world-famous art to local pieces you can't see anywhere else, not even online. 
Famous and beloved children's book author and artist Dr. Seuss lived in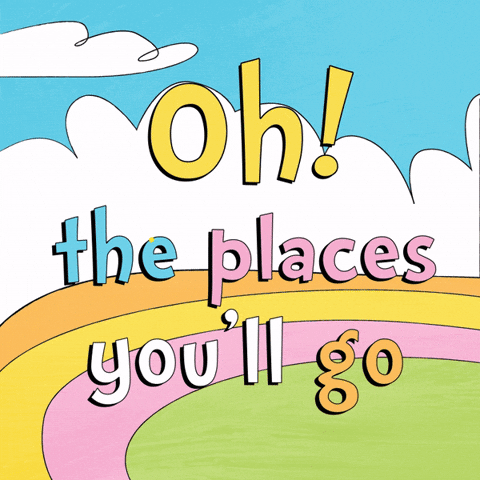 Springfield. Visit The Amazing World of Dr. Seuss museum to see iconic characters like the Cat in the Hat and the Grinch. 
The best way to learn American English is by joining a warm, lively, and well-connected community like Northampton, Massachusetts, USA.
Why learning English is important
English will continue to be the global language of business, education, and travel. 
International companies everywhere in the world use English to do business. From webinars to sales calls, English reaches the widest global audience, so English learning classes have become necessary in many professions. 
In fact, whether headquartered in Japan, Italy, or Brazil, many major firms are making English-only policies for all employees. That means both senior management and entry-level positions may require learning English. 
What's more, jobs in technology, engineering, and health care are expanding in the USA, Canada, the UK, and other English-speaking countries. 
If your career has you answering tech support calls, providing medical assistance, or leading a social media, your opportunities grow as you learn English.  
In addition to the importance of learning English for professional reasons, English is crucial to earning a university education in the USA, UK, and many other places. English may be used not only in classes but in instructional materials, textbooks, and academic literature.
But life is about more than offices and lecture halls. Besides work and study, travel is another part of life where you reap rewards from English learning classes.
Sometimes you need to escape, and English helps you communicate abroad, from beaches to dance clubs.  English connects people visiting across national borders, meeting across airplane aisles, and chatting across restaurant tables.
To take your dream vacation, attend your dream university, and win your dream job, English may be a key to open the door. 
The best places to learn English have friendly people, museums, and universities. When you learn English in Northampton, you can make friends in a cafe, go out dancing, and get personal help from a librarian.
You get to experience diverse cultures, and access academic facilities, and talk, talk, talk.
Is English hard to learn?
It's not easy to learn a new language, especially for adults. But you already know that, right?
Unless you can build a time machine and go back to your one-year-old self, you need to learn English the hard way, through English immersion.
Don't cry, though. You can have fun while working hard learning English in the USA, especially in a small city with a comfortable environment, friendly community, and healthy lifestyle.
What makes English hard? You probably have a million answers, but let's look at a couple.
The first challenge to learn English is pronunciation. The way a word is pronounced in English may not match the way it's spelled. Take even simple words, for example. 
The vowel sounds in these three simple words are pronounced the same even though they're spelled differently: bed, said, head. 
Here are three other words that rhyme:  fire, buyer, choir. Plus, the ch in choir sounds like a k. Huh?
Longer words are no easier, of course. You need to stress the right syllable, besides fitting them in the proper sentence structure when you learn English grammar. 
And don't forget the invisible sounds, like the w sound in situation or the y sound menu. Or the opposite: silent letters you don't pronounce, like the b in doubt or the l in should.
Welcome to the total craziness when you learn American English, such as the strong r sound in words like squirrel. To pronounce rural perfectly, you must have superhuman powers. 
Because English has sounds that do not exist in your language, you have to train the muscles in your mouth. Whether you need to master the sound of r, th, or p, this physical transformation takes daily exercise, like working out in a gym. 
And then there's the relaxed pronunciation of conversational English. At home and on the street, going to becomes "gonna" and what do you want becomes "whadayawant" or "watchyawant." 
When you learn American English, you don't ask for a bottle of water. You satisfy your thirst with a boddeluwadder.
That's just the tip of the iceberg when it comes to weird English pronunciation. 
Speaking of idioms like tip of the iceberg, another challenge to learn English is the wealth of vocabulary. English has literally a million words. 
But don't throw up your hands in despair quite yet. 
About 170,000 words are in current use, and a typical native English speaker has a vocabulary of around 30,000 words. Not so crazy.
Still, that's a lot of words. You need slang, academic terms, and business idioms. 
To maintain its status as the number one global language, English keeps adding new vocabulary, too. Every year, English dictionaries expand, including new words, creating extra definitions, and stealing cool ideas from other languages like French and Spanish. 
One of the best ways to learn English vocabulary is by reading. You get to understand the meaning of new words from context.  Whether downloading a novel to your Kindle, buying a magazine from a shop, or borrowing a bestseller from the library, you remember the most useful and exciting vocabulary when reading about topics and stories you care about. 
To learn English in the US, it's important to live in an area with great libraries, like Forbes Library in Northampton or Jones Library in nearby Amherst. Libraries give you quiet places to read, access to the best books, and a calendar of neighborhood events to join.
Not to mention the importance of meeting and speaking with native speakers in daily life, which happens when immersing yourself in English in a small city like Northampton, one of the best places to learn English in the USA.
How to speak English fluently
You have dreams of learning English. But have you ever dreamed in English? 
When you dream in English, you and the people in your dream use English without thinking about your native language.
Sooner or later, if you immerse yourself in a new language, your dreams will begin incorporating words, images, and ideas from your new exciting environment. 
Eventually, you may have an English-only dream where you understand everything perfectly. 
To begin dreaming in English, you need to become immersed in English in real life. 
The key is to think in English every day. You stop translating, recalling grammar rules, and referring back to your native language.
This transformation in thinking is possible. But it's possible only through immersion in the culture.
By immersing yourself in a city, its residents, and their interesting traits, you learn English at a faster pace and a deeper level. 
Direct experience puts vocabulary in context. Daily life in an English-speaking environment makes the language unforgettable. Learning English in Massachusetts, you meet local residents and make personal connections. 
You connect new English phrases to real life examples, people, and history. This learning happens at memorable spots like museums, cute little shops, and colorful one-of-a-kind cultural events.
You improve your listening when having conversations with native speakers at cafes, night clubs, and farmer's markets. 
By immersing yourself in a community, you hear the natural intonation of surprised, polite, and excited speech. 
You hear the sounds of relaxed pronunciation among friends at home as well as colleagues in class. You notice slight variations of regional accents from New England, Boston, and New York City. 
Learning English is different from acquiring a technical skill like coding or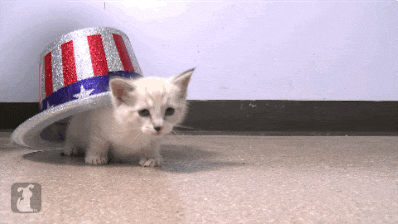 driving. It's an art, not a science.
The best places to learn English give you the benefits of immersion in a warm community where you can speak, listen, and learn.